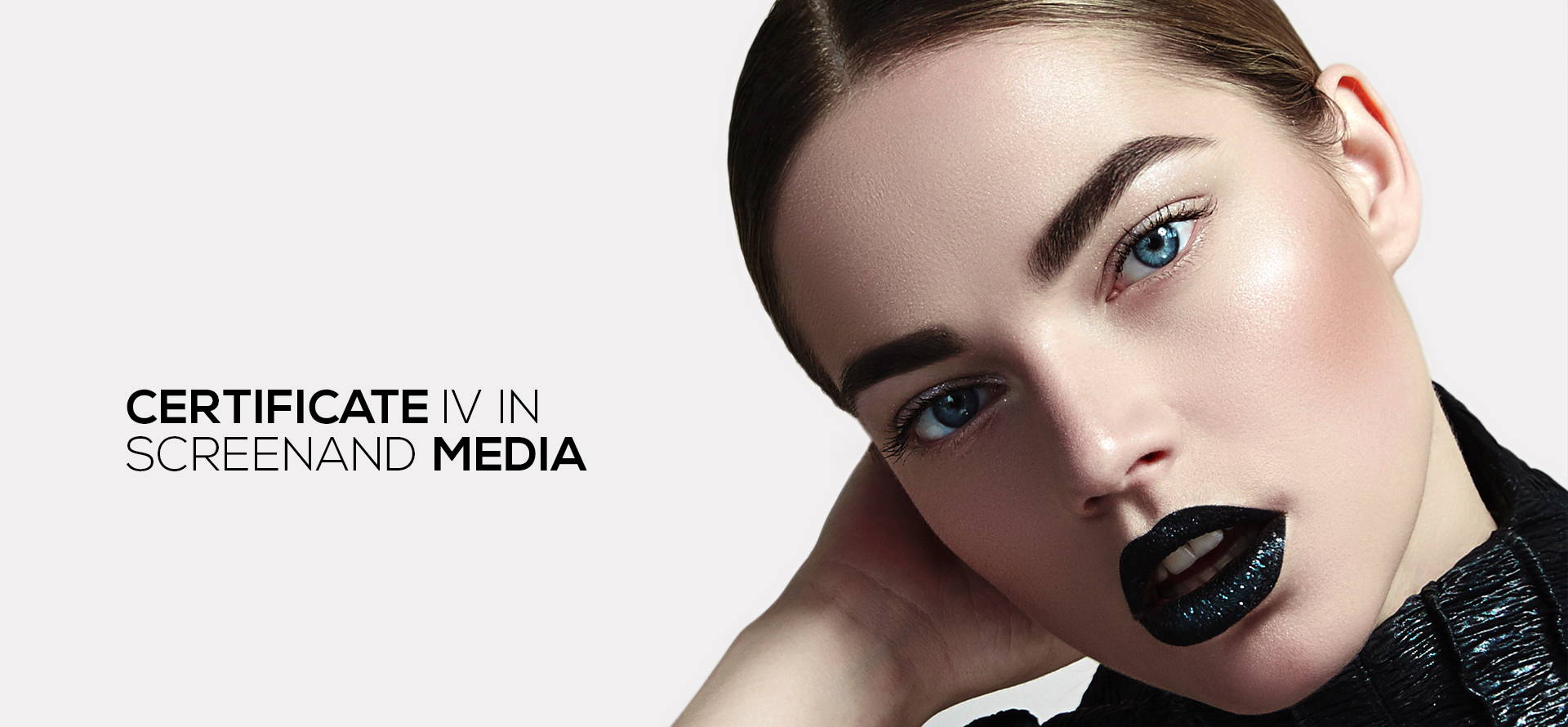 We are currently enrolling for Certificate IV in Screen and Media classes that start in January 28th 2020. 
MELBOURNE Certificate IV in Screen and Media Full Time (Monday - Tuesday - Wednesday) start date 28th January 2020
SYDNEY Certificate IV inScreen and Media Full Time (Monday - Tuesday - Wednesday) start date 28th January 2020
BRISBANE Certificate IV in Screen and Media Full Time (Monday - Tuesday - Wednesday) start date 28th January 2020
Due to the limited number of seats available the Academy of Makeup will enroll each student on a first come first serve basis.
To start the enrollment process you need to fill in the Student Application Form click this link (Student Application Form).
Certificate IV in Screen and Media (Specialist Makeup Services) CUA41215
Qualification Description
This qualification reflects the role of individuals who use basic skills and a broad knowledge base in a wide variety of contexts in the screen, media and entertainment industries. They apply solutions to a defined range of unpredictable problems and analyse and evaluate information from a variety of sources. They may provide leadership and guidance to others with some limited responsibility for the output of others.
At the Academy of Makeup, we deliver this exciting course on a face-to-face basis, covering everything from the fundamentals of makeup design and application, through to beauty makeup, hair styling, theatrical/stage, airbrush, film, fashion and photography and everything else in between.
The Certificate IV in Screen and Media is designed to provide graduates with a well rounded, job ready outlook and skill set. When you leave the Academy of Makeup, you'll have the skills and experience suitable for work in any area in the beauty industry and a successful career as a Makeup Artist.
Contact Days/Times
This course is conducted full time over an 8 month period. We offer courses on a Full Time basis as well as on a Part Time (after hours) basis.
Each class begins with the theory behind the topic being taught. The class then participates in a discussion, complemented by additional industry information provided by your trainer. All Academy of Makeup trainers are specialists in their field, and are constantly developing and furthering their skills and experience. The class then observes a demonstration, during which your trainer explains how to complete the technique, step by step. We encourage open discussion, interaction and questions, as these are all ways to help you to learn the craft of makeup.
During the remainder of the class, students pair up and work on each other to replicate the technique.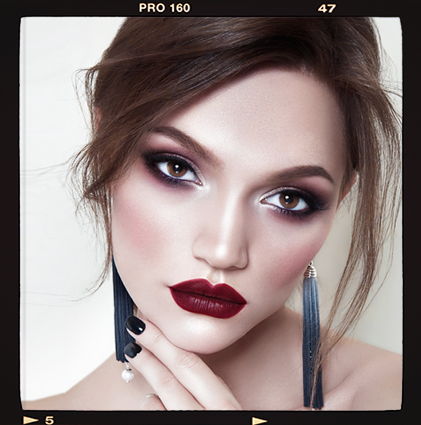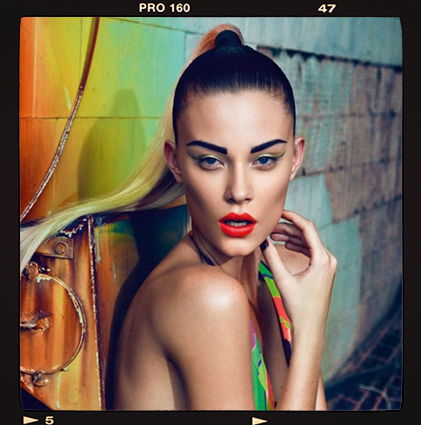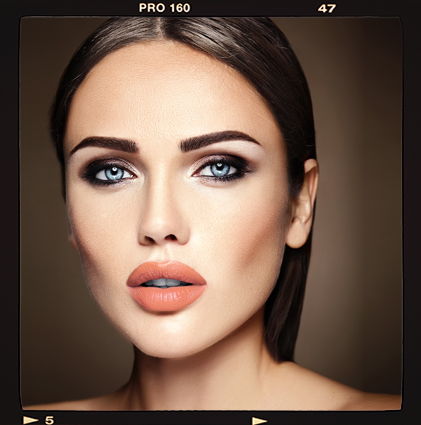 Assessments
Students are assessed on their ability to conduct research skills, convey research into written reports and their technical skills through observation of practical work. You'll be required to attend classes, complete out of class project work and participate in industry based Work Experience as part of this course.
Study Pre-Requisites
No prior knowledge or training in makeup is required in order to study this course. Students must be at least 16 years old.
Certificate IV in Screen and Media (CUA41215) – Tuition Fees $8,276
Upfront Payment – Receive 10% off
Enrolment Fee: $250 Non-Refundable Payable to secure your enrollment.
Tuition Fee with 10% off: $7,448.40 (Payable 7 days before course commencement)
Total: $7,698.40
Payment Plan 11x Fortnightly payments
Enrolment Fee $250 Non-Refundable payable to secure enrolment
Deposit $1500 Non-Refundable (Payable upon Enrolment)
Balance of Fees $6776
(payable via payment plan, $616 x 11 fortnightly payments, from 2 weeks after course starts)
Total: $8,526
Study Loans
Tools & Equipment Required
Industry Tool Kit $92* (Academy Brand Mandatory)
23 Piece Brush Roll, $399* (Academy Brand Mandatory)
Pro Studio Makeup Kit, $550* required but students may purchase ours or create their own as per our list.
Hair Extensions, $159 (Academy brand mandatory)
Hairstyling Kit $949 – required but students may purchase ours or create their own as per our list.
TEMPTU S-ONE Airbrush Kit, $715 (Academy brand mandatory)
* These tools and equipment are compulsory to commence the first day of class
**Please note shipping costs will apply
Equipment Purchase Timeline to coincide with Study Periods:
Industry Tool Kit
Needed on the first day of class
23 Piece Brush Roll
Needed on the first day of class
Pro Studio Makeup Kit
Needed on the first day of class
Hair Extensions
You will be required to purchase this kit 6 weeks after course commencement
Hairstyling Kit
You will be required to purchase this kit 6 weeks after course commencement
TEMPTU S-ONE Airbrush Kit
You will be required to purchase this kit
12 weeks after course commencement
Option – Buy as you go
You may buy your kits as you require them, but you do risk items being out of stock or delayed when shipping to you. Remember, that if you do not have all required tools and equipment, this may affect your ability to participate in classes.
How to purchase kits?
Link to Academy of Makeup Kits: https://makeuptraining.com.au/collections/kits
BSBSMB301 Investigate micro business opportunities
BSBCRT401   Articulate, present and debate ideas
CUAWHS302 Apply work health and safety practices
CUAMUP401 Design, apply and remove make-up
CUAMUP402 Maintain make-up and hair continuity
CUAMUP403 Style hair for performances or productions
CUAMUP404 Style wigs and hairpieces for performances or productions
CUAIND402   Provide freelance services
CUARES402   Conduct research
BSBCMM401 Make a presentation
BSBREL401   Establish Networks
ICTWEB201   Use Social Media tools for collaboration and engagement.
SHBBMUP003 Design and apply make-up for photography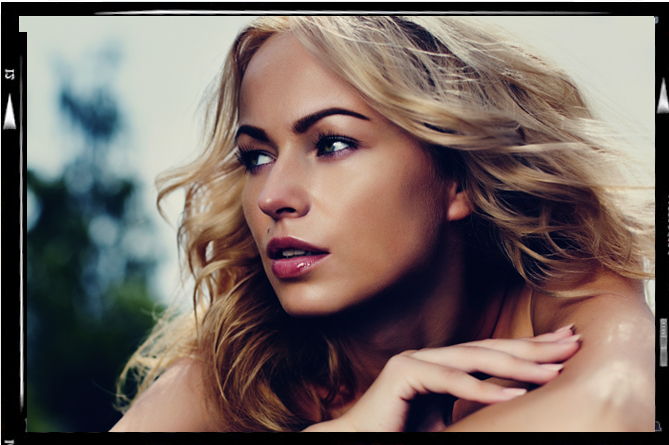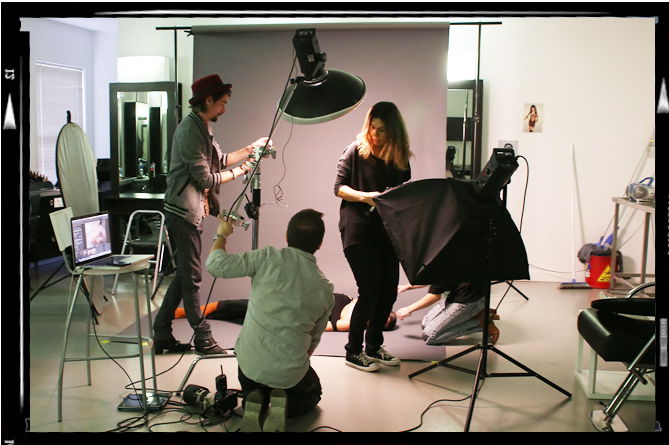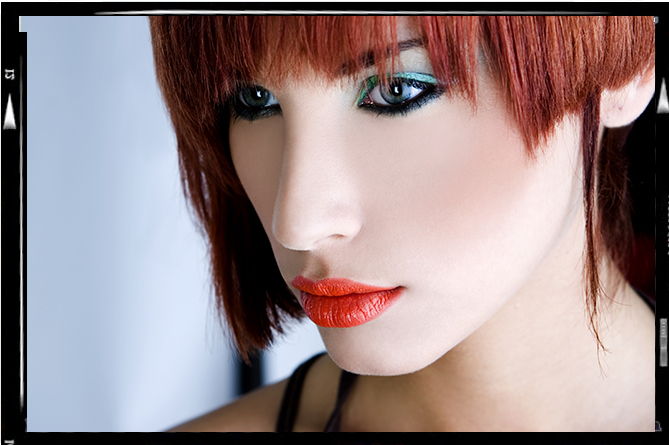 What you'll learn in this Course…
COLOUR THEORY
Understanding colour theory is a skill that a Makeup Artist must have in order to conceal and correct discoloration and other conditions on the skin.
COLOUR INTERPRETATION
As a Makeup Artist, it's also important to appreciate the way in which other people interpret and derive meaning from colours.
IDENTIFYING SKIN TYPES AND SKIN PROBLEMS
Learn about skin problems and their symptoms, ie Rosacea, Psoriasis, Chloasma, Lentigos, Birth Marks, Vitiligo, Cold Sore, Moles and many more.
PREPARING THE FACE – CLEANSING
Once you have identified your client's skin type, learn the essential steps you need to know about how to cleanse the face and prepare for makeup.
CONCEALING
Apply to cover marks, dark circles or other discolouration on the face.
REMEDIAL CAMOUFLAGE/CORRECTIVE CREAMS
Use as a correcting mechanism to counteract unwanted colours in the skin.
FOUNDATION – SELECTION AND APPLICATION
Foundation provides a smooth, even coloured base over which makeup can be easily applied.
POWDER – SELECTION AND APPLICATION
Powder is used to "set" the foundation and prevent it "creasing" in certain areas on the face. It also helps reduce the shine on skin.
CONTOURING AND FACIAL STRUCTURE
Shading and highlighting techniques are used to contour, define, emphasise or correct certain facial features.
IDENTIFYING FACE SHAPES
For Example: Oval, Square, Rectangle and Heart.
DESIGN & FACE CHARTS
Learn the skills to create, design, interpret and present face charts.
BROWS AND BROW SHAPING, BASIC BROW SHAPE, REMOVING BROWS
BLUSH, EYELINER – PENCIL, LIQUID AND GEL, MASCARA AND LASH APPLICATION, IDENTIFYING EYE SHAPES AND CORRECTIVE EYE TECHNIQUES, COLOUR-WASHED EYE, SOCKET EYE AND SHADOW LINER, GLAMOUR EYE, SMOKEY EYE, TEARDROP EYE: Epicanthic Fold,
LIP TECHNIQUES
MATURE AGE
Makeup on a mature age face must not be applied too heavily as it can look quite overwhelming. It is best to keep your design neutral and remember that in this case, less is more.
MAKEUP FOR COLOUR PHOTOGRAPHY – FASHION
While there is every opportunity to express your creativity in photographic makeup, you must remember that first and foremost, your client is the photographer/stylists etc
MAKEUP FOR BLACK AND WHITE PHOTOGRAPHY
Precision in makeup application is even more important when applying makeup for black and white photography.
MAKEUP FOR BRIDES
Bridal clients are a special type of client. Their brief to you will usually be to make them as beautiful as they can be on their special day
FASHION READY TO WEAR VS CREATIVE
Catwalk makeup generally falls into one of two categories – Standard Catwalk (sometimes called Conservative Catwalk), or Creative Catwalk.
CORPORATE MAKEUP
There are two aspects to the concept of corporate makeup. The first is makeup designed for corporate advertising. The second is offering your services as a makeup artist in the corporate industry.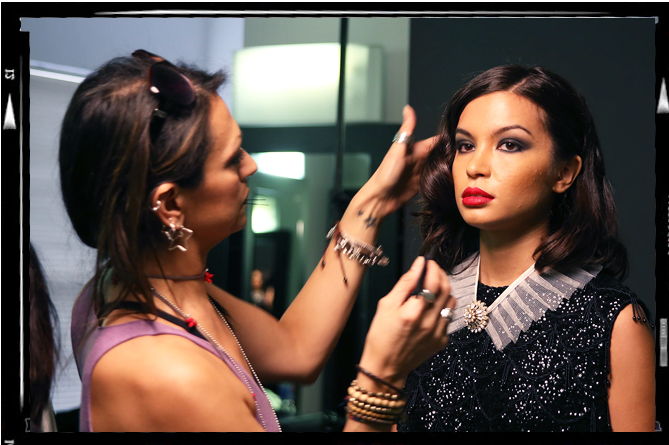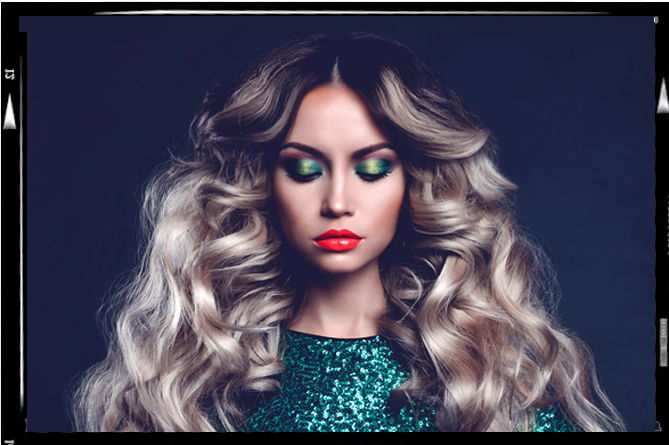 MALE MAKEUP AND GROOMING
Males who are in fashion, photographic, theatre, editorial, film and television will always have makeup applied to them before they appear on camera or on the catwalk.
HAIRSTYLING
You will learn basic upstyles, trimming, using hair pieces and styling techniques. In addition, we cover blow drying, using straighteners, rollers and more.
WIG STYLING AND SPECIAL CARE INSTRUCTIONS FOR WIGS.
BODYWASH
To change the colour of the skin we sometimes use a product called "Body Wash" as a foundation for the body.
MAORI & TATTOOING
Tattoos among the Maori people of New Zealand are among the most distinctive tattoos in the world.
TATTOO CONCEALING
There may be occasions where you are asked to conceal a tattoo on a job.
AIRBRUSH MAKEUP
For the professional Makeup Artist, using an airbrush to apply makeup is a fantastic alternative to conventional makeup application.
AIRBRUSH – BRIDAL MAKEUP
Airbrush makeup, especially foundation is particularly suited for bridal makeup because of its durability, and the natural flawless finish it provides.
AIRBRUSH – FOR HI DEF
As a professional Makeup Artist, you must be up to date with developments in the industry. The advent of high definition TV has seen a major change in the way that makeup for TV is now applied.
AIRBRUSH – TAN APPLICATION, STENCILLING AND BODY ART
Applying fake tan using an airbrush is now a very common practice, with many beauty and tanning salons offering this service.
PERIOD MAKEUP
1920's, 1930's, 1940's, 1950's, 1960's, 1970's, 1980's, 1990's,
THEATRICAL MAKEUP
Theatrical makeup is always influenced by the character and the period in which the play, musical or opera is set.
SCRIPT INTERPRETATION
Script interpretation is an important part of designing makeup for a play, film or television show.
MAINTAINING MAKEUP AND HAIR CONTINUITY
A very important aspect to note about film and TV productions is that each scene is not necessarily filmed in order.
CALL SHEETS
The call sheet is a breakdown of how the day will run, from start to finish.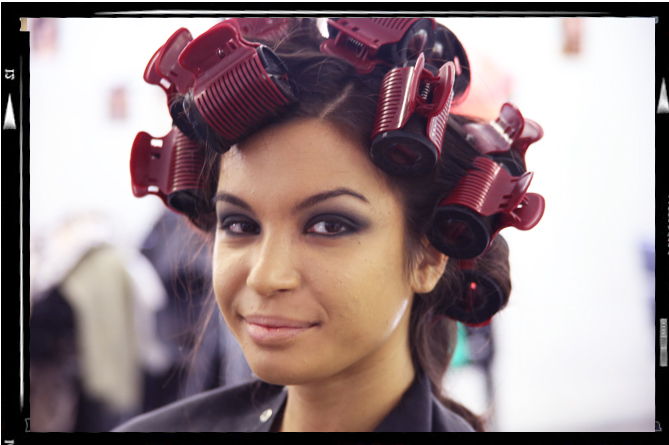 MAKEUP KIT. For most fashion jobs, you will be expected to work exclusively from your own kit. For this reason, it is important that you keep your kit fully stocked with a variety of high-quality products
WORK EXPERIENCE PROGRAMME. At the Academy of Makeup we provide you with work experience opportunities throughout the course.
PROVIDE FREELANCE SERVICES. Nowadays, the professional makeup artist must be able to do more than just makeup. It's also important to develop your business skills and knowledge of how to operate your own business. You'll gain an insight into managing income and expenditure, marketing and promoting your freelance business.








Call today to secure your position in our Certificate IV in Screen and Media (Specialist Makeup Services) CUA41215. Positions are limited as we only accept 24 students per class and typicaly are booked out 6 to 8 weeks prior to the start date.Dont miss out, call our friendly and knowledgeable enrollment team today to help you through the enrolment process.
Call Monday through Friday 03 8585 3700 or Text us on 0428 217 285